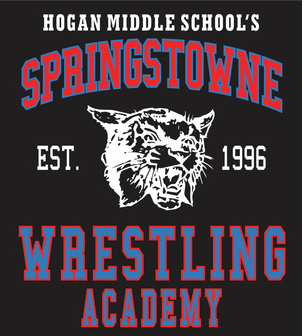 Christina Carino's
2015 Springstowne Wrestling Academy Challenge
Springstowne Wildcat Wrestling Academy
Vallejo, CA
Wrestling
A message from Christina Carino
As a Team Mom of 4 Springstowne Wildcat Wrestling Academy Wrestlers I am a firm believer of what this program has to offer our children. Please help support us!!!
Needs of the Springstowne Wrestling Academy Program
Your donation will contribute towards expenses required for tournament awards, tournament fees, travel expenses, wrestling shoes, team uniforms, new head gear, mouthpieces and and kneepads.
With your help we can continue to advance and improve our wrestling program!
Springstowne Wrestling Academy Activities
This season we will participate in an intensive wrestling training program including competing to represent our program and our school and our community with dignity and honor.
I am excited to see our hard work pay off!
Springstowne Wrestling Academy Achievements
16X Vallejo City Co-Ed Champions
9X California Girls State Champions
Join our growing list of donors!