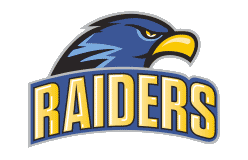 2017 Seminole State College Of Florida Softball Challenge
Seminole State College of Florida
Sanford, FL
Softball
A message from the Program
We at Seminole State College of Florida Softball are conducting our 2017 Seminole State College Of Florida Softball Challenge to help generate financial support for our program. Our participants spend many long hours preparing to be the best they can be and are very deserving of your support. We appreciate any amount you can give and thank you in advance for your generous support!
Needs of the Seminole State College of Florida Softball Program
Your donation will contribute towards expenses required for pitching machine, pitching machine softballs, softballs, game uniforms, pre/post-game meals, practice uniforms, training gloves, breast cancer awareness game jerseys and socks, training gloves, field nets and D1 workouts.
With your help we can continue to advance and improve our softball program!
Seminole State College of Florida Softball Activities
This season we will participate in an intensive softball training program including infield practice, offensive situations, strength & conditioning, D1 agility/speed workouts and over 18 fall practice games against travel teams and D1 and D2 programs. Along with our daily practices and we will continue to excel in the classroom and participate in several community service projects over the course of the season..
I am excited to see our hard work pay off!
Seminole State College of Florida Softball Achievements
16 straight trips to the FSCAA State Tournament
2012 FSCAA State Champions
2012 8th place finish at NJCAA National Tournament
2015 School Record for wins 51-9
2015 ranked #4 in the final NJCAA Poll
2015 - 2016 Placed 3rd at FSCAA's
Since 1995:
219 All Conference players
45 All State players
23 All-Americans
Since 1995:
201 Academic All-Conference
Players 123 Academic All-State
89 Academic All-Americans
2015 7th in nation in overall team GPA
2012 8th in nation in overall team GPA
2012 Female Academic Team of the Year in the FSCAA
Join our growing list of donors!