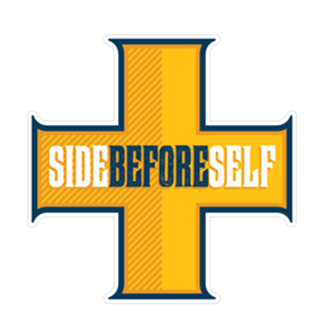 2017 WSA "Why I Play" Challenge
West Side Alliance SC
Sand Springs, OK
Soccer
A message from the Program
WSA was founded in 1992.  Since that time WSA has produced elite level youth compettitive soccer teams, achieving numerous state championships, regional and national rankings, hundreds of college placements, and a handful of professional player placements.  The club contains one of United States of America's most generous financial assistance programs, includes a coaching staff that has over 10 college coaches, a networked and supportive alumni community of former players, and approximately 70 nationally licensed coaching staff amongst its approximately 100+ appointed (paid) coaches.  
Needs of the West Side Alliance SC Program
Your gift will contribute towards expenses required for uniforms and financial assistance.
With your help we can continue to advance and improve our soccer program!
West Side Alliance SC Activities
This seasonal year the club will once again follow a year round intensive and periodized training program on the field known as "The WSA Way" curriculum. As part the "WSA WAY" curriculum training will also follow an off-field program of leadership, service, and attitude. The month of April will represent another "SIDE SERVES" month in which players celebrate the club's core competency SERVE by simply doing "nice things" around their school or community, providing a small slip of paper that reminds the person receiving the service that they are invited to participate as well. This represents over 1,000 kids in one week of April IMPACTING their community without fanfare, but by simply adding JOY (a club core competency) to the day for another. Each month the club celebrates a CORE COMPETENCY and integrates into training curriculum. At larger attended functional training sessions, club core values are emphasized. As an example, the club hopes to achieve by the end of this year a habit of every player shaking the hand of their coach following each training session thanking the coach for taking the time to serve. This small gesture is a powerful reminder to the player of two of the club's core values: BE GRATEFUL and SERVE. The entire club is very excited to see the progress of our players and kids in 2017-18 both on the field, and also very importantly through all of the off field growth opportunities.
West Side Alliance SC Achievements
West Side Alliance SC is a leading competitive soccer club in Oklahoma and the region, and contains divisions located througout Oklahoma, primarily in the greater Tulsa Metro area
WSA includes a professional staff of licensed, highly qualified and reputable coaches and mentors
In past 3 years WSA have had two different teams reach the National Sweet 16 (team in the National Elite 8 this month!). Among Oklahoma's best performing clubs!
WSA has produced several "first generation" college placements in the past 15 years
The club has generated literally millions of dollars of collegiate athletic scholarship money earned by players
Join our growing list of givers!