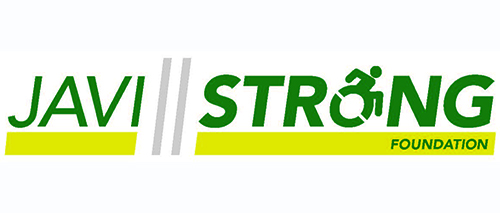 2017 JaviStrong Foundation Challenge
Javi Strong
San Ramon, CA
Non-Profit
A message from the Program
Dear Eastbay footballers and friends,
 A little over one year ago, a devastating injury happened to San Ramon High School senior, Jake Javier at a graduation pool party.  He dove into a pool, hitting his head at the bottom, fracturing his neck and rendering himself paralyzed from the chest down. While at San Ramon High, Jake was an outstanding student, football player, and friend to all. Jake was destined to continue his education and athletic career at Cal Poly San Luis Obispo last fall, but needless to say those plans changed. Here is the reason I am writing you.
 My name is Bob Ladouceur. I was the head football coach at De La Salle High School from 1979 -2012. I am currently an assistant coach and continue teaching. I am also a San Ramon High School alumnus, class of '72. While I was Head Coach, I always feared that one of my players might suffer a serious injury, much like Jake did. As football coaches, we always try our best to keep our students out of harm's way, however, it never takes away the worry and concern. We justify participation by weighing the chances of such an injury, against the rewards of participating in the sport we love. Even though Jake didn't receive his injury on the football field, it doesn't detract from the fact that one of our own bright, talented, and promising students needs your help and involvement. Since Jake's injury, I couldn't get him out of my mind, nor did I want to. I didn't know how I could help. It wasn't until I read an article about Jake in the March edition of Diablo magazine, that I felt we could make a big difference in Jake's future. I wanted to do it by mobilizing the East Bay football players and coaches--the people who knew him, competed against him, heard of him, and love him. Since that time, I've met with Jake and his parents, Jim and Isabelle. Jake is a remarkable young man. Please read the Diablo magazine article on him--it's outstanding. Jake is optimistic, determined, and motivated to make a difference in his and other's' lives as he goes forward. Through our participation, we will all be making an investment in Jake's future. Rest assured that if Jake's injury happened to the student that is sending this letter to you, we would be doing the same thing for him.
The coaches and community that evolve to make this fundraiser happen are Steve Jacoby from eteamsponsor, Aaron Becker from San Ramon High School, Matt Russi from Monte Vista High School, Eric Billeci from California High School, Kevin Hartwig from Freedom High School, and Justin Alumbaugh from De La Salle High School. We will all celebrate Jake with an event on Saturday, August 5th at 5 p.m. at San Ramon Valley High School with fun games and food. Please help us with this worthwhile project.
Thank you,
 Bob Ladouceur
 Link to Diablo Magazine: http://www.diablomag.com/March-2017/Jake-Javier-Life-After-the-Accident/
JaviStrong Foundation Achievements
A GIANT THANK YOU TO ALL THOSE THAT ATTENDED OUR EVENT !!!
We raised over $29,000.00 !!! With more pledged money coming in daily !
REMEMBER ...WE ARE RAISING FUNDS ALL YEAR !! IT'S NEVER TOO LATE TO GIVE !
Jake will be going to San Luis Obispo this fall and he will need a full-time assistant to live with him and help him navigate his daily life, including getting dressed, showered, classwork etc. This will be an enormous financial burden on his family.
Your donation, in any amount is GREATLY APPRECIATED !
Join our growing list of givers!