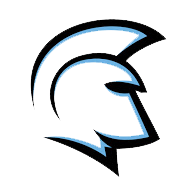 2021 Villa Park HS Baseball Challenge
Villa Park High School
Villa Park, CA
Baseball
A message from the Program
We at Villa Park HS Baseball are conducting our 2021 Villa Park HS Baseball Challenge to help generate financial support for our program. Our participants spend many long hours preparing to be the best they can be and are very deserving of your support. We appreciate any amount you can give and thank you in advance for your generous support!
Needs of the Villa Park HS Baseball Program
Your donation will contribute towards expenses required for a pitch speed radar gun, new bases, batting practice tees, baseballs, field tarps and also resurface scoreboard and replace wind screens on right & left field lines. New lawn mower reels.
With your help we can continue to advance and improve our baseball program!
Villa Park HS Baseball Activities
This season we will participate in an intensive baseball training program including strength & conditioning, offensive situations and defensive situations.
I am excited to see our hard work pay off!
Join our growing list of donors!