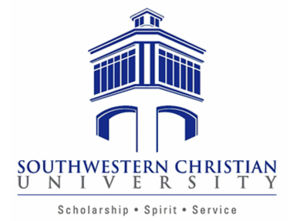 Southwestern Christian University Vision 4 Education 2020
Southwestern Christian University Advancement
Bethany, OK
Schoolwide Fundraiser
A message from the Program
Each year the Women's Ministries of IPHC churches throughout the nation raise funds to provide aid to students, assisting them in pursuing an education at one of the denominational Universities. Their belief in the importance of higher educations in a Christian environment has left a mark on thousands of students throughout the years.
Through Vision 4 Education we have the opportunity to join their efforts in changing lives through scholarships. Your support helps make someone's dream a reality. Without scholarships, many students would not be able to secure all of the funding needed to attend college. At SCU, 98% of our students receive some type of financial aid, which includes student loans, scholarships and parent loans. Of incoming freshman, 92% of them receive at least one institutional scholarship.  Institutional Scholarships are merit-based scholarships that reward students for the hard work and positive decisions they make prior to entering college. These merit scholarships include IPHC student, Teen Talent, Alumni Kids, Academics, Athletic, Music, and Minister Children.
Your support makes these scholarships possible.
SCU has been ranked the most affordable Private Liberal Arts University in Oklahoma by AffordableSchools.net, and US News and World Report ranked SCU in the top 33 colleges in the region for Best Colleges. Our vision for a Christian liberal arts education pursued from the perspective of a Biblical Christian worldview is expressed in more than 30 undergraduate degree programs, 3 master's degrees and attracts students from more than 20 different nations. Our Pentecostal blueprint for Christian living, undergirded by our core values of Scholarship, Spirit and Service, makes SCU a perfect place for preparing the whole person to succeed and excel in careers, callings and in life. 
For the health and safety of our alumni and friends due to the COVID-19 pandemic, Vision 4 Education will be live streamed this year. 
Please join us
Friday, November 20, at 6:30 pm
https://swcu.edu/giving/vision-4-education-2020 
We will worship together, hear from current students and join together in the Vision for SCU!
Meet the Team
Join our growing list of donors!