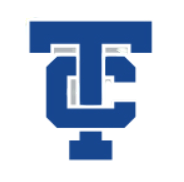 2020 Temescal Canyon HS Football Challenge
Temescal Canyon High School
Lake Elsinore, CA
Football
A message from the Program
We at Temescal Canyon HS are conducting our 2020 "eTeam" Titan Football Challenge to help generate financial support for our program. Our players have worked diligently throughout the offseason and have shown a great deal of resiliency in dealing with the challenges of Covid-19 school closures.
Titan players have risen to the occasion throughout these trying times and committed to completing individual workouts, studying offensive and defensive playbooks, and regularly attending distance meetings. The Temescal Canyon Titans football program is made up of people who believe in earning everything we get through hard work and commitment. We thank you for your contributions and support!
Go Titans!
Needs of the Temescal Canyon HS Football Program
Your donation will contribute towards expenses required for safety equipment, on-field equipment, protective gear, team apparel and practice uniforms, distance meeting services, travel expenses, weightroom equipment and cleaning supplies due to COVID-19.

With your help we can continue to advance and improve our Temescal Canyon HS Football Team!
Temescal Canyon HS Football Activities
This season we will participate in an intensive football training program including social distance team programs, strength training in the weight room, offensive and defensive drill work, and speed and agility enhancements.

I am excited to see our hard work pay off!
Join our growing list of donors!