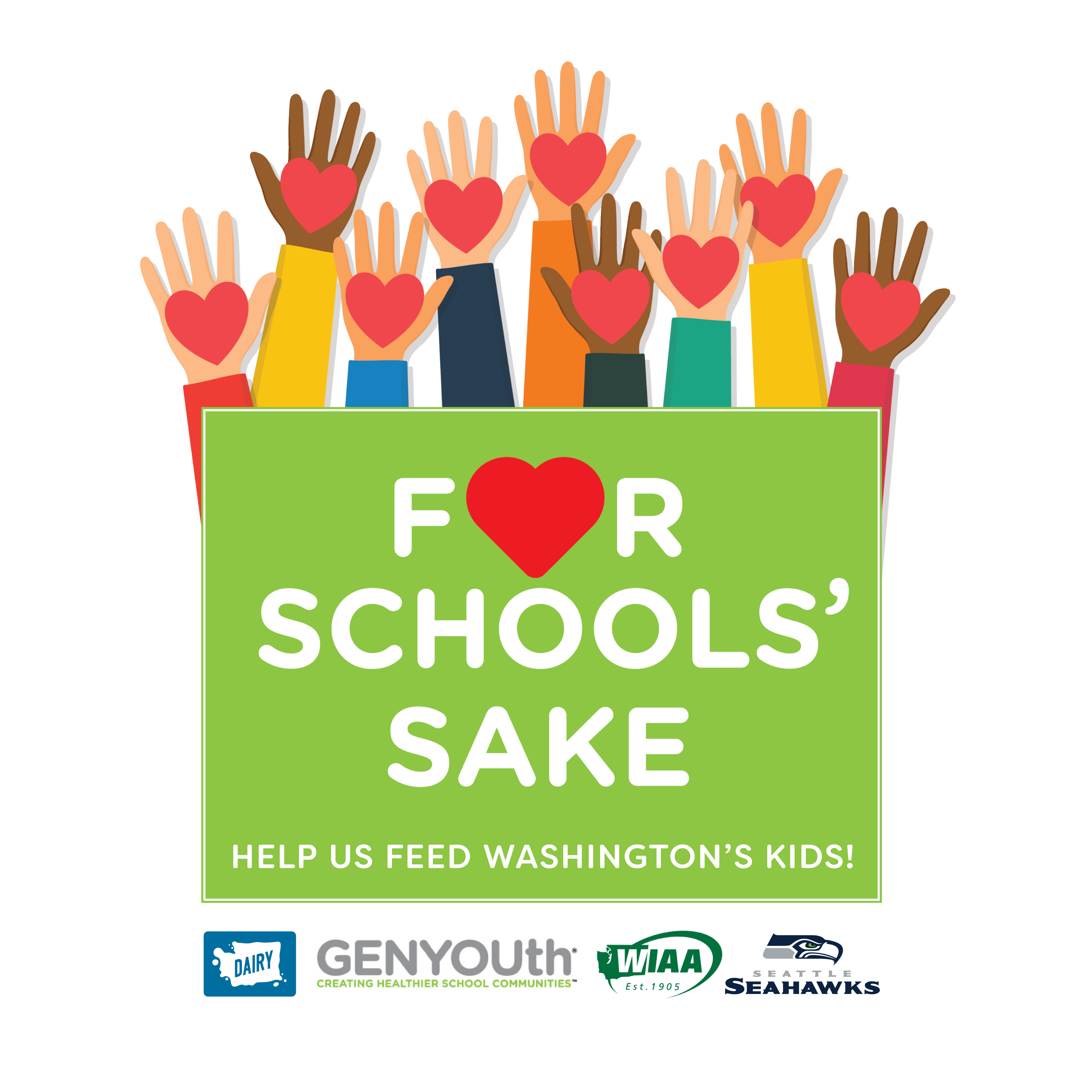 2020 GENYOUth For Schools' Sake Campaign
GENYOUth
Seattle , WA
Foundation
A message from the Program
Despite the fact that schools are closed for summer, hundreds of thousands of students still look to summer meals to get enough to eat. Dairy Farmers of Washington, Washington Interscholastic Activities Association (WIAA), and the Seattle Seahawks are working together to support summer meal providers across the state, as well as prepare schools to serve meals as students head back to school (in-person or virtually) in the Fall. Our mission is to raise funds to help schools and summer meal providers have everything they need to prepare nutritious meals for our community's youth.
We are asking for your help in contributing and spreading the word on social media. 100% of funds raised will go to the GENYOUth For Schools' Sake campaign to help feed our community's youth during the summer and fall months. GENYOUth will provide grants to schools and meal providers to purchase supplies for meal distribution and delivery. Donations up to $50,000 will be matched by Dairy Farmers of Washington with the support of the Seattle Seahawks and WIAA.
By supporting these efforts and sharing this message, you are helping youth receive the meals that they count on and need. Thank you for making a difference in our communities.
Meet the Team
Join our growing list of donors!