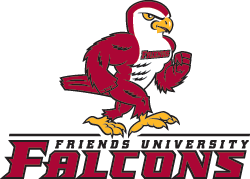 2020 Falcon Student Emergency Fund
Friends University
Wichita, KS
Event Driven Campaign
A message from the Program
A message from the President
During this unprecedented time, the Friends Community remains strong and faithful. The Davis building, our beacon on the hill, reminds us that we will get through this difficult time. Recently, the lights on the Tower were turned on as a symbol of hope and encouragement during this time of uncertainty. To serve the needs of our students, we have established the Falcon Student Emergency Fund. The Friends community is a family that comes together, and for those of you who are able, we invite you to support your fellow Falcons and make a contribution to the Falcon Student Emergency Fund. 
Falcon Student Emergency Fund
The Falcon Student Emergency Fund has been created to assist our students during this time of crisis. Due to the COVID-19 pandemic, learning has become digital. Friends University will be delivering its courses online and many students will need assistance with technology while transitioning to this new learning modality. An increasing number of students have unexpected loss of wages due to jobs being cut.  Therefore, some of our students are unable to pay rent or buy food and necessary supplies to finish the semester strong.
Your donation to the Falcon Student Emergency Fund will provide the assistance and resources needed to allow our students to continue to thrive and focus on their education.
Dr. Amy Bragg Carey
Friends University President
Meet the Team
Join our growing list of donors!