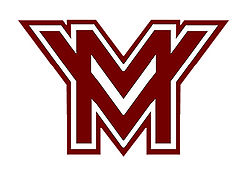 Olivia Schmechel's
2020 MVHS Theatre Arts Fundraising Campaign
Mount Vernon High School
Alexandria, VA
Other
A message from the Program
MVHS Theatre Arts is a growing theatre program, working to build this program into one that is comparable with the other high schools in our school district. The theatre students at Mount Vernon High School are innovative, creative artists who work tirelessly to put together high-quality productions on a minimal budget, and they need your help.
Needs of the Mount Vernon High School Theatre Arts Program
Performance licenses, scripts, lumber for sets, paint, fabric for costumes, stage makeup… These production costs are expensive, and your donation can help alleviate some of that cost. We appreciate any amount you can give, and thank you in advance for your generous support.
Mount Vernon High School Theatre Arts Activities
For more information about the MVHS Theatre Arts program, please visit our website at www.mvhstheatrearts.com. 
You can also follow us on social media:
Facebook: www.facebook.com/MountVernonTheatreArts
Twitter: @MVHSTheatreArts
Instagram: @MVHS_TheatreArts