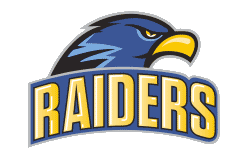 2019 Seminole State College Of Florida Cross Country Challenge
Seminole State College of Florida
Sanford, FL
Cross Country
A message from the Program
Thanks for your support of Seminole State Athletics and the Running Raiders! You donation will help fuel the team as they strive to build on a great inaugural season.
Needs of the Seminole State College of Florida Cross Country Program
We are looking to raise money to increase the roster, enhance the competition schedule, increase the recruiting budget and to help our student-athletes run and train year round.
Seminole State College of Florida Cross Country Activities
We will be hosting our first home meet on September 27th on the Oviedo Campus. For our schedule and roster check out:
http://www.seminolestateraiders.com/SportSelect.dbml?SPID=189909&SPSID=1173710&DB_OEM_ID=34200 
Also, we are launching an inaugurual 5K run for our community. This will benefit Raider Athletics and GROW of Central Florida. GROW's mission is to make a positive difference in children's lives by increasing opportunities for healthy living. The 5K will be November 16th on the Sanford/Lake Mary Campus. For more info or to register click:
https://growraiders.itsyourrace.com/event.aspx?id=12677
Seminole State College of Florida Cross Country Achievements
Second Year of Program
Sent 4 kids to Nationals in 2018
Seeking top 10 finish
Kandie Named FCSAA Male Runner of the Year
Join our growing list of donors!