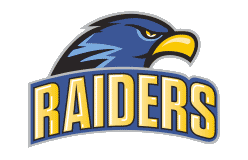 2019 Seminole State College Of Florida Golf Challenge
Seminole State College of Florida
Sanford, FL
Golf
A message from the Program
We at Seminole State College of Florida Golf are conducting our 2019 Seminole State College Of Florida Golf Challenge to help generate financial support for our program. Our participants spend many long hours preparing to be the best they can be and are very deserving of your support. We appreciate any amount you can give and thank you in advance for your generous support!
Needs of the Seminole State College of Florida Golf Program
Your sponsorship will ensure that we have equipment such as golf bags and golf balls. It will enable us to keep practicing at some of the best facilities in central Florida. You will help us look good in new caps and uniforms. While traveling, you will ensure that the team eats well and stays in safe and clean hotels. But most of all, your support means we participate in great tournaments to showcase the talent of all our players!
Seminole State College of Florida Golf Activities
The Lady Raiders train hard mental and physically. Along with our 6 day/week course practice, we have team workouts and time with our mental coach. Study hall is mandatory to ensure good grades. But we also spend time in the community helping any way we can!
Seminole State College of Florida Golf Achievements
#1 NJCAA WOMENS golf team in the country 2015, 2019 National Champions
Join our growing list of donors!