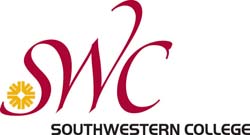 2019 Southwestern College Track & Field Challenge
Southwestern College
Chula Vista, CA
Track & Field
A message from the Program
We at Southwestern College Track & Field are conducting our 2019 Southwestern College Track & Field Challenge to help generate financial support for our program. Our participants spend many long hours preparing to be the best they can be and are very deserving of your support. We appreciate any amount you can give and thank you in advance for your generous support!
Needs of the Southwestern College Track & Field Program
Your donation will contribute towards expenses required for timing system, invitational fees, adjustable blocks, uniforms, team warm-ups and measuring equipment.
With your help we can continue to advance and improve our track & field program!
Southwestern College Track & Field Activities
This season we will participate in an intensive track & field training program including flexibility training, distance training, throwing technique, pole vault drills, hurdle drills, strength & conditioning, meets, invitationals and speed training.
I am excited to see our hard work pay off!
Join our growing list of donors!