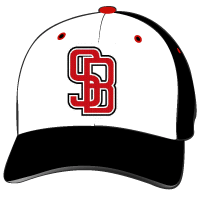 Trevor Grey's
2019 Santa Barbara CC Baseball Challenge
Santa Barbara City College Foundation
Santa Barbara, CA
Baseball
A message from the Program
We at Santa Barbara CC Baseball are conducting our 2019 Santa Barbara CC Baseball Challenge to help generate financial support for our program. Our participants spend many long hours preparing to be the best they can be and are very deserving of your support. We appreciate any amount you can give and thank you in advance for your generous support!
Needs of the Santa Barbara CC Baseball Program
Your donation will contribute towards expenses required for bullpen benches, a new batting cage, baseballs, batting tee, facility repairs, game uniforms, team travel equipment bags, travel expenses, our end of year banquet & awards, field rakes and weighted training balls & bats.
With your help we can continue to advance and improve our baseball program!
Santa Barbara CC Baseball Activities
This season we will participate in an intensive baseball training program including batting practice, infield practice, olympic lifts, offensive situations, plyometrics, base-running drills and defensive situations.
I am excited to see our hard work pay off!
Santa Barbara CC Baseball Achievements
WSC Champs 1972, 2007, 2011, 2012, 2015, 2017
Southern California Regionals 1972, 1975, 2005, 2007, 2008, 2011, 2012, 2013, 2014, 2015, 2016, 2017, 2018
Elite Eight 2014, 2015