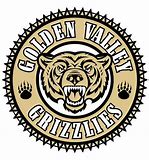 Tyler Landess'
2018 Golden Valley High School Baseball Challenge
Golden Valley High School
Santa Clarita, CA
Baseball
A message from the Program
We at Golden Valley High School Baseball are conducting our 2018 Golden Valley High School Baseball Challenge to help generate financial support for our program. Our participants spend many long hours preparing to be the best they can be and are very deserving of your support. We appreciate any amount you can give and thank you in advance for your generous support!
Needs of the Golden Valley High School Baseball Program
Your donation will contribute towards expenses required for our BATTING CAGE FUNDRAISER
Pitching Machines $7,000
Lights $4,500
Turf $2,500
Portable Mound $1,500
Training Baseballs $1,200
Wind Screen $1,000
L-Screens $1 and 000
Netting $700
Sound System $400
Tees $200
TOTAL $20000.
With your help we can continue to advance and improve our baseball program!
Golden Valley High School Baseball Activities
This season we will participate in an intensive baseball training program including speed training, strength & conditioning, batting practice, infield practice, offensive situations and defensive situations.
I am excited to see our hard work pay off!
Join our growing list of donors!