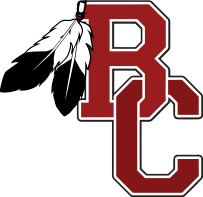 2016 - 2017 Bacone College Athletic Department Challenge
Bacone College
Muskogee, OK
Athletics
A message from the Program
We at Bacone College Athletic Department are conducting our 2016 - 2017 Bacone College Athletic Department Challenge to help generate financial support for our program. Our participants spend many long hours preparing to be the best they can be and are very deserving of your support. We appreciate any amount you can give and thank you in advance for your generous support!
Needs of the Bacone College Athletic Department Program
Your sponsorship will contribute toward expenses including upgraded team travel, weight room equipment, upgraded sports medicine facilities, video technology, meeting rooms, upgraded locker rooms and game facilities. With your help we can continue to advance and improve my program!
Bacone College Athletic Department Activities
I am proud to participate with my team in a number of community service activities. I will coach youth sports teams and lead youth sports camps. In addition, twice this season I will help repair and paint houses. I will also volunteer to help run the local Cherokee Country Special Olympics meets. I will also read books to local elementary school youth.
Bacone College Athletic Department Achievements
Institutions are measured on a demonstrated commitment to Champions of Character and earned points in character training, conduct in competition, academic focus, character recognition and character promotion


Institutions earned points based on exceptional student-athlete grade point averages and by having minimal to no ejections during competition throughout the course of the academic year
Join our growing list of donors!
Carol K. - $50

MUENSTER, TX

PROUD OF YOU MADDY ROSE!!